Did you know that 63% of businesses don't have a documented content marketing strategy? That's according to the latest research from the Content Marketing Institute (CMI) and MarketingProfs.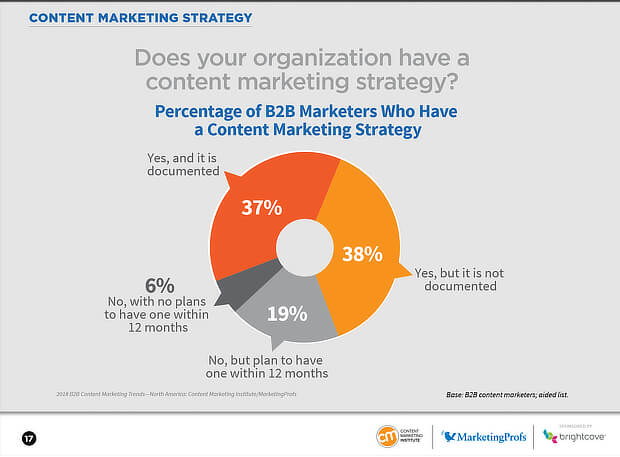 It's no surprise that those companies who DO have a strategy are most likely to feel that their content marketing efforts are successful.
Without a strategy, success or failure is just a matter of luck – and you risk all your efforts on your business going to waste.
Content marketing rakes in conversion rates 6x higher than other methods. It also has lower upfront costs and more long-term benefits than paid search.
So whether you want to start a new blog, improve your SEO, or even launch a successful podcast, it's vital you understand the latest content marketing strategies.
Consider adding these content strategies and trends into your marketing plan this year and you'll see that it will help your business not just survive, but thrive in this age of innovation.
What Are the Best Content Marketing Strategies?
1. Design & Visual Data.

How do you turn your content into an experience?? With visual data. Writing facts is fine, but when you visualize them, they can make that much more of an impact.00
In 2020, we're predicting brands will get savvier with their data and how they display it. Spotify did a fantastic example of this, wrapping up 2019 with shareable Instagram stories. In 2020, we'll start to see brands using infographic templates to display content in more innovative and visual ways, or creating their own designs.
2. Implementing Interactive Content.
Echoing points one and two, interactive content highlights the need for experience overconsumption. We're no longer expecting to see a one way street of B2C. If you want to build relationships you'll need to hold conversations, not just talk and expect to be listened to.
In 2020 we expect to see brands incorporating innovative ways of engaging with people. Brands will be building out their own quizzes with online quiz makers, creating playful landing pages, and gamifying the consumer journey.
Additionally, you can find a ton of free quiz templates from LeadQuizzes which allow you to quickly create professional quizzes for your audience.
3. A Digital-Detox with Social.
2019 saw giants like Apple and Microsoft giving us a much-needed opportunity to limit our screen time.
As ironic as it is that we're using tech to limit our use of tech, it's the perfect example that the demand still remains in the hands of the consumer. If Apple hadn't done it, someone else would have. What does that mean for your social media marketing plan?
Considerate content.
2020 will see a push for thoughtful content. We can no longer rely on sunsets and cats to sell our products; although cats, to an extent, will still do pretty well. Brands will now need to be more considerate with people's time, even if that is a two-second scroll on an Instagram feed. We'll see a push toward educational content, thoughtful messaging and reminders to go screen-free.
Wave goodbye to vanity metrics.
2020 will bring with it the eradication of vanity metrics, across many social platforms. We'll begin to see social media giants like Instagram and Twitter focus less on likes and follower count and push genuine engagements more.
Let these huge steps influence the content you publish on your own social media channels. More importantly, consider changing your goals for social media platforms. You'll need to start looking towards goals that showcase you are actually engaging with people rather than winning a double-tap.
4. Artificial Intelligence.
If you haven't already realized it, 2020 may be the year that a lot of people wake up to the dominance of artificial intelligence (AI). It's sure to be at the heart of global business and industry in the future – and it's already taking over many simple jobs.
For example, Microsoft and Uber use Knightscope K5 robots to "patrol parking lots and large outdoor areas to predict and prevent crime. The robots can read license plates, report suspicious activity, and collect data to report to their owners." You can rent these R2-D2-like robots for $7 an hour – which is less expensive than a human security guard's wage:
Just a couple years ago, Gartner analysts predicted that by 2020, AI technologies would be pervasive in almost every new software product and service – a prediction that Harvard Business Review seconded earlier in 2019.
According to Techgrabyte:
"Artificial intelligence is the biggest commercial opportunity for companies, industries, and nations over the next few decades" and "will increase global GDP by up to 14% between now and 2030," which means that "AI latecomers will find themselves at a serious competitive disadvantage within the next several years."
Here are the top reasons why organizations are adopting AI in their business: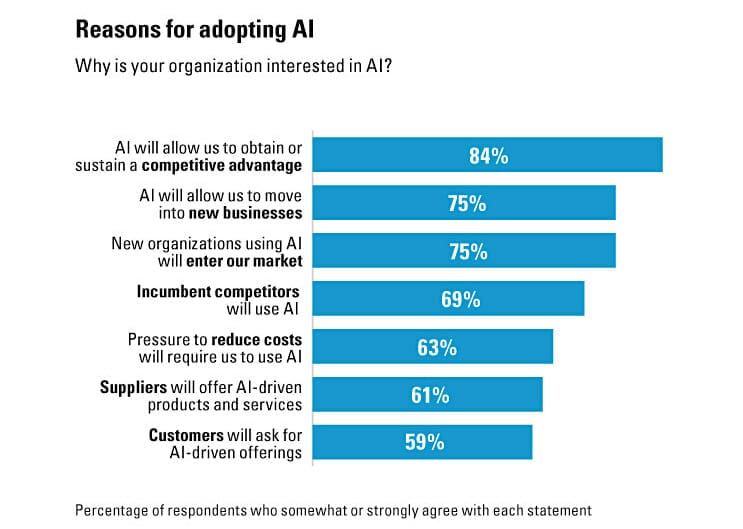 AI can analyze consumer behavior and search patterns, and use data from social media platforms and blog posts to help businesses understand how customers find their products and services.
One exciting example of AI in practice is chatbots (more on that later). Mastercard created a Facebook messenger bot – which uses natural language processing software to decipher what the customer wants and respond as if it were a real person – to automate handling payments: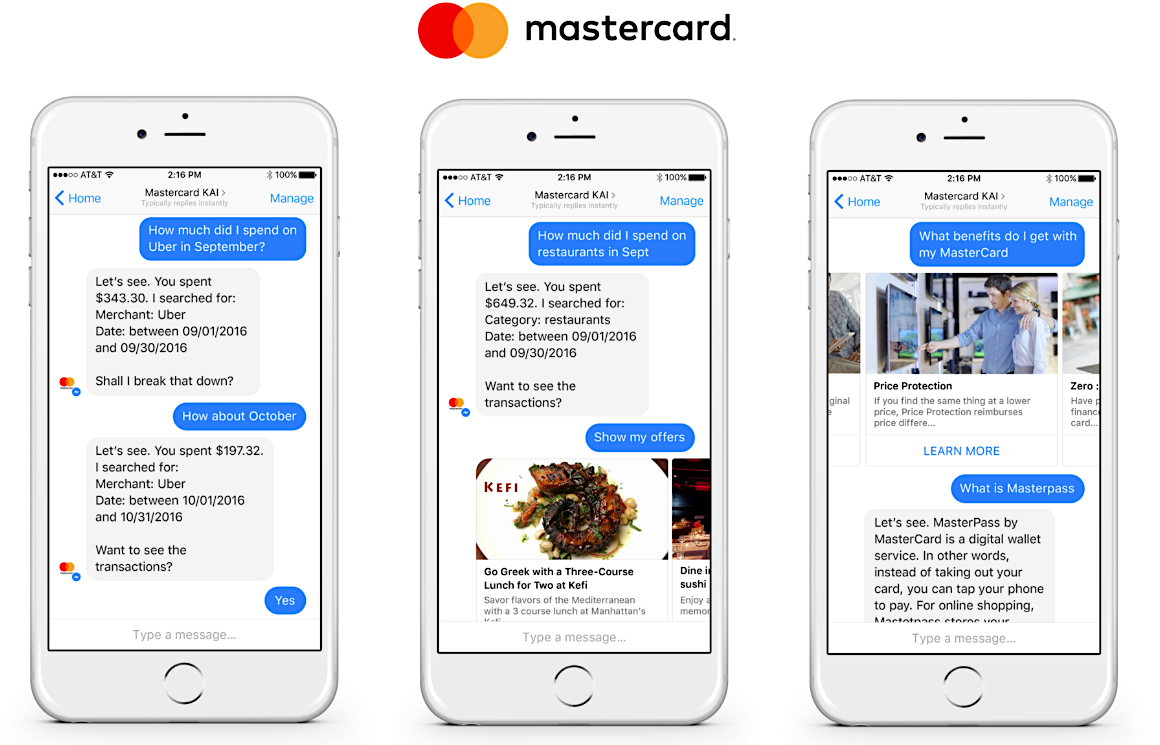 Another Example is United Bank For Africa (UBA) chatbot on Facebook called Leo, people in Nigeria and Africa uses this chatbot to transfer money from their UBA bank account, make payment, recharge their phone line and so much more. UBA chatbot Leo uses natural language processing software to decipher what the customer wants and respond as if it were a real person, to automate handling transactions.
Because of the chatbot success, UBA have exceeded the AI to other platforms like WhatsApp and Apple Business Chat
Artificial intelligence will soon be the driving force behind many services and, currently, we already see it implemented in such areas as:
Basic communication
Product recommendations
Content creation
Email personalization
E-commerce transactions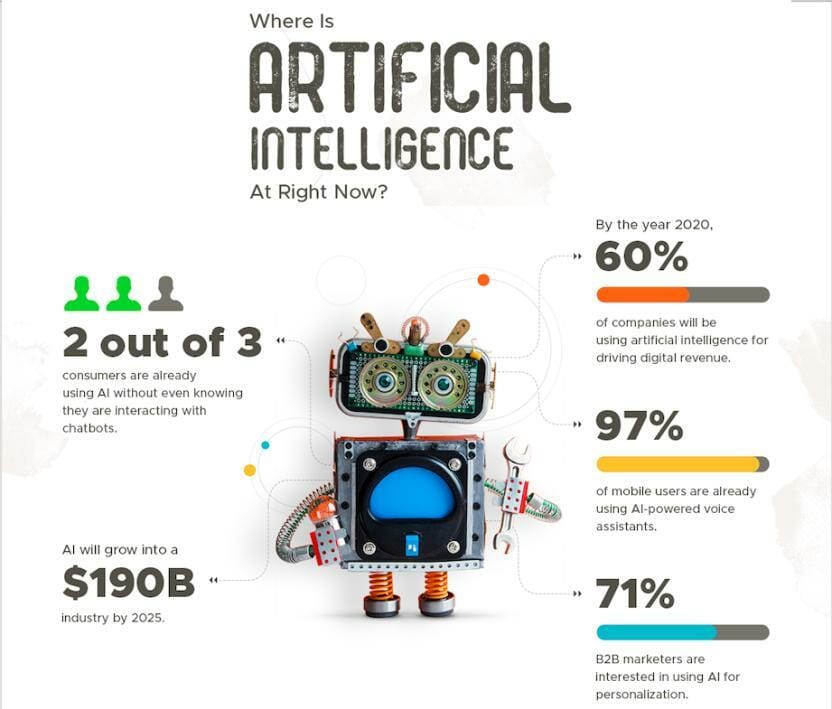 Businesses adopting AI in 2020 will be able to cut staffing costs and accelerate growth, getting an edge over their competitors.
5. CSR Initiatives Under Green Pressure.
There's been one thing we can nearly all agree on in recent years. We need to do something about this planet. It's not only the consumer's problem, but it's also up to brands to lead by example. Sustainability is at the top of most company's operational initiatives for 2020.
You'll need to be adopting a green initiative into your content strategies as well, whether it's educational content or following up on your company's efforts, expect to feel the heat from consumers if you're not highlighting your efforts.
In fact, it's just 100 companies that are responsible for 71% of global emissions, so if you're not actively taking a step toward caring for the planet then expect to be called out for it.
6. Conversational Marketing.
With all that talk about chatbots, the reality of modern marketing becomes clear: it's more conversational. People want it that way, and so brands are reacting. When consumers have a question, 82% want an "immediate" response.
Conversational marketing facilitates a one-to-one, real-time connection between marketers and customers: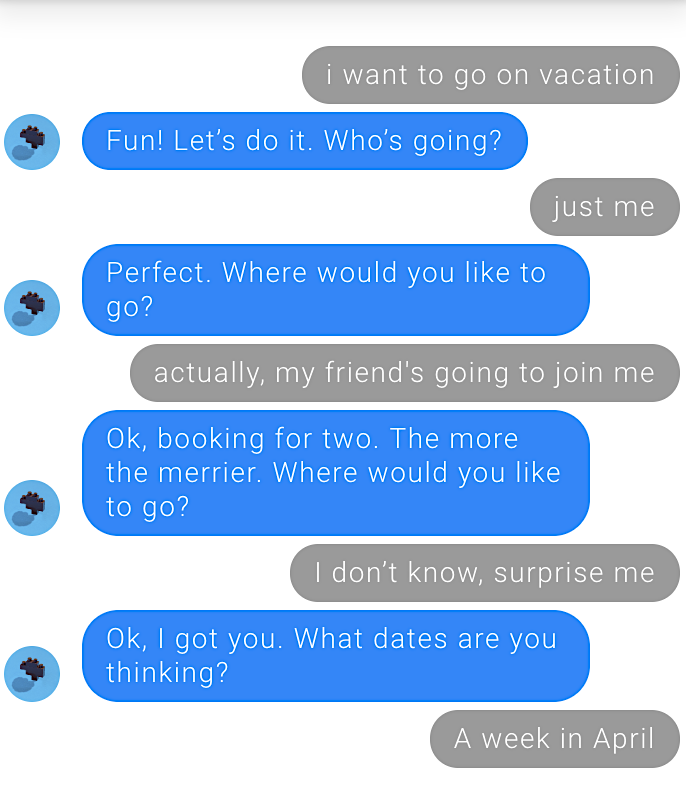 Source: Singlegrain.com
Unlike traditional strategies, this form of marketing is now available across multiple channels, allowing brands to meet customers on their terms: on the devices, platforms and time schedules that suit the customer best.
As per David Cancel, founder and CEO of Drift:
"Today's buyers expect to find what they're looking for now, not later. As we prepare for the future, it will be more important than ever for businesses to be available across a broad spectrum of channels, and to make sure you're communicating the way people prefer to communicate."
Ultimately, the primary goal of conversational marketing is to enhance the user experience through a feedback-driven model that fosters higher engagement and greater loyalty.
7. Influencer Marketing.
Influencer marketing is a type of word-of-mouth marketing that focuses on using key leaders to amplify your brand message to a larger market. Influencers can be well-known celebrities, but more often they are Instagram or YouTube personalities with a huge niche following who can help spread the word about your business or product through their social channels.
Because influencer marketing is generally more authentic than corporate advertising:
63% of consumers trust influencers' opinions of products much more than what brands say about themselves
58% of people have bought a new product in the past six months because of an influencer's recommendation
For this reason, Iceland, a popular British supermarket chain, switched from ads with celebrities to a campaign that features real-life moms. Teaming up with YouTube community Channel Mum, it now works with a number of vloggers to promote its products in a more "authentic" fashion. And research shows that 35% of moms trust online videos.
Influencer marketing is not just a trend: A mediakix study predicts that the ad spend for influencer marketing could reach $10 billion by next year: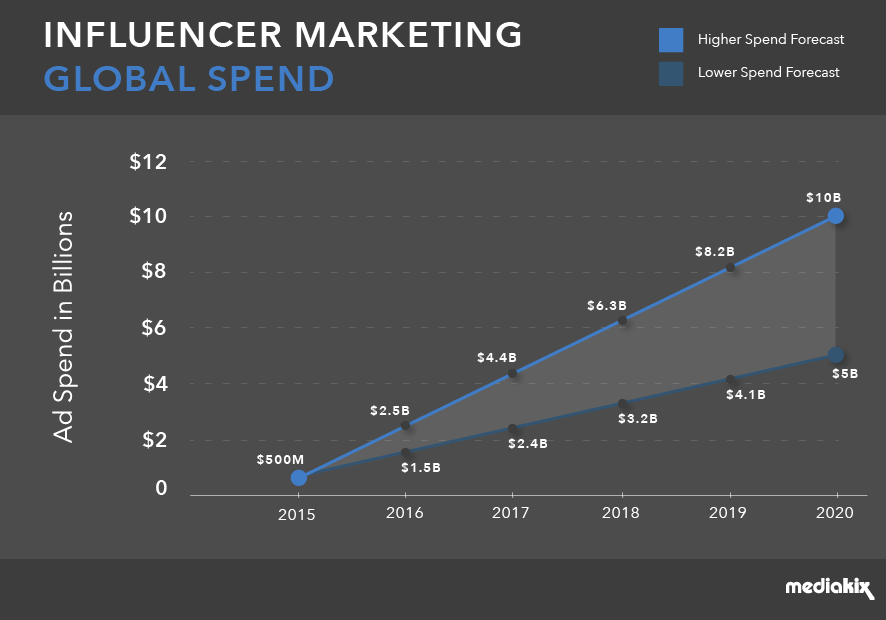 Influencer marketing is also going to be affected by artificial intelligence. With each year, AI is making the process of finding the right influencers to partner with easier and faster. It's helping identify those with better engagement, fewer fake followers, and a higher chance of generating a positive return on investment (ROI). In addition, artificial intelligence is transforming influencer marketing in the following ways:
Image recognition with ANN (Artificial Neural Networks)
Determining influencer performance with NLP (Natural Language Processing)
Predicting incentives with ANN
Determining an influencer's influence
Flagging posts that don't follow disclosure guidelines
Elimination of fake engagements and spam bots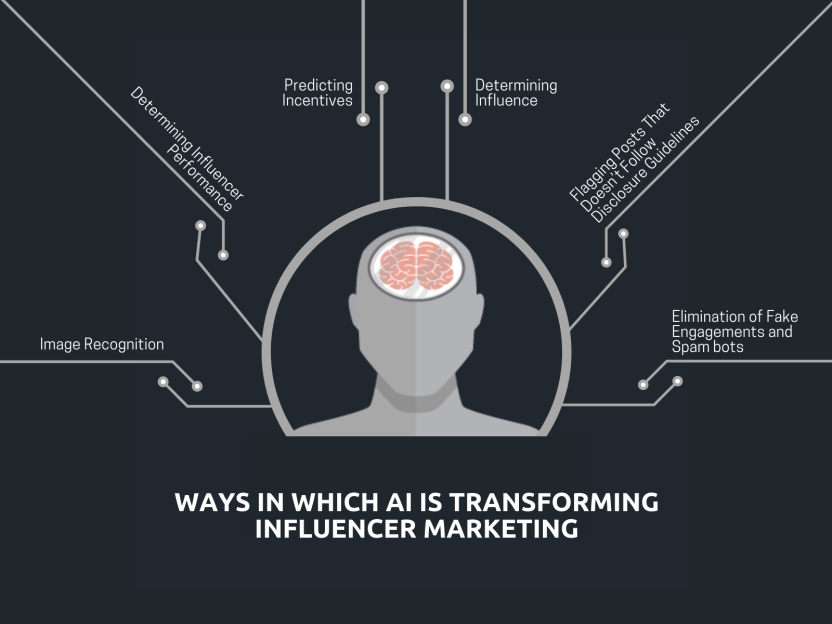 8. Voice Search is the New Search.
Voice assisted aids like Alexa and Siri are going to be used more and more in 2020 as people look to find other ways of searching for information, without referring to a screen.
The increasing use of voice search has made it important for companies to rethink their digital marketing strategies in 2020. Consider these numbers:
50% of all searches will be via voice by 2020
55% of all American homes will own a smart speaker by 2022
72% of people who own voice-activated speakers say that their devices are used as part of their daily routines
Voice shopping is set to jump to $40 billion in 2022, up from $2 billion today
Global smart speaker shipments have almost trebled between Q1 2018 and Q2 2019, growing from 9.36 million units to 26.1 million units
Overall, people expect to be using voice search far more in the future: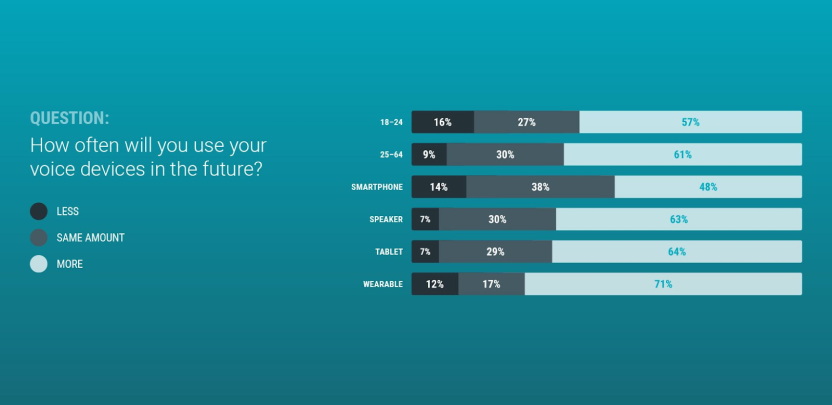 Voice search plays an important role in providing all the relevant information that people are searching for through audio content. AI is getting smarter and the number of errors made by voice assistants like Alexa, Siri and Google has reduced greatly.
As Digital Marketing Institute puts it:
"Adopting a voice search strategy isn't just about remaining relevant – it's also about creating a unique and optimized customer experience that will foster relationships and build brand loyalty."
Many brands are already including voice search in their digital marketing strategies to deliver value-based content effectively to their customers:
Domino's allows pizza-lovers to order from the comfort of their couch without having to pick up the phone or even place an online order
PayPal users can engage Siri to send money to friends, family or businesses
Nestlé created a skill that provides voice instructions as you cook
Campbell's has a skill that helps hungry consumers choose and cook recipes
Google Assistant has 2,000 "actions" and Alexa has 30,000 "skills," which are functions that allow these voice assistants to react very specifically to user commands and queries:
And keep in mind that not only will more companies produce audio content in the hopes of gaining brand awareness (so you should, too), but ads are likely on their way next. That means that Alexa will tell you the answer to your question along with a "word from her sponsor."
For all voice technology, remember to write in a conversational tone, focus on getting featured snippets on Google, and think about keywords that people will speak rather than type.
Optimizing for voice search is a great way to spread brand awareness, but how is that going to convert into sales? Well, in 2020, we'll see more businesses try to tap into this potential, experimenting with new ideas to use smart speakers as a lucrative channel for driving sales.
The key for companies to realize is that voice search isn't another channel to force messaging and sales. Instead, marketers must develop a unique approach to consumer interaction, and this channel should be part of a broader, more connected brand experience.
9. Visual Search.
Visual search can take the user experience to a totally new level: People can upload an image to conduct a search and get more specific results.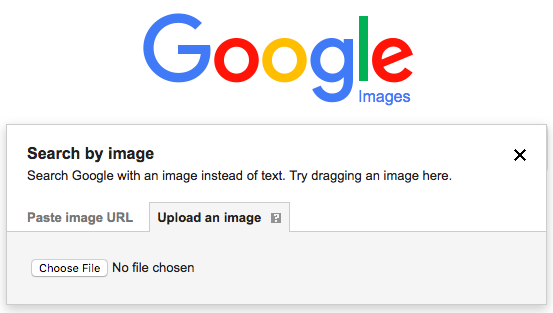 A) Pinterest Lens
Not surprisingly, Pinterest has jumped on the visual search bandwagon. They came out with Lens, a visual search tool that allows users to take a photo of an item to find out where to buy it online, search for similar products or view pinboards of related items.
As Pinterest puts  it, it turns your phone's camera into a search bar: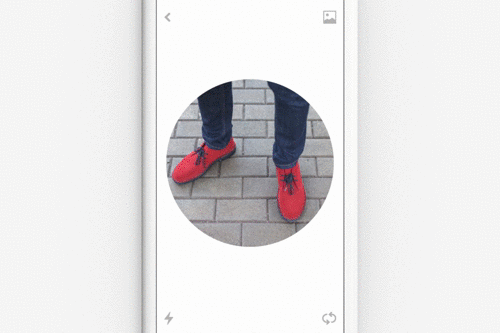 Since the launch of the beta version, Pinterest's Lens now recognizes 2.5 billion home and fashion objects, has inspired over 600 million searches on Pinterest's mobile apps and browser extensions, and has seen a 140% uptick from launch day.
Pinterest has continued to update its functionality:
They introduced Pincodes, a QR code-type technology that enables you to find inspiration while you're out shopping or flipping through your favorite magazines.
They launched Lens Your Look to take the guesswork out of outfit planning.
They partnered with brands like Samsung to bring visual search to its latest smartphones and Target to allow customers to search their catalog using related products they see in the real world.
They've fully automated Shop the Look, a feature that helps users buy products from companies that work with Pinterest, so you can, for example, buy a pair of jeans you see in a picture.
They launched a bunch of new tools to help merchants sell their products, including Catalogs, which lets anyone upload and convert their entire product catalog into shoppable Pins.
Make sure you are optimizing for visual search, because (not surprisingly) the top search categories for Lens are:
Fashion
Home decor
Art
Food
Products
Animals
Outfits
Beauty
Vehicles
Travel
B) Google Lens
And Pinterest is not the only one with visual search. Google Lens is a visual search engine by Google, which recognizes objects and landmarks through a camera app. Here's what you can do when you take a photo of the following items:
Apparel and home goods: Find similar products and where to buy them.
Barcodes: Use a barcode to find info about a product, like where to buy it.
Business card: Save the phone number or address to a contact.
Book: Get a summary and read reviews.
Event flyer or billboard: Add the event to your calendar.
Landmark or building: See historical facts, hours of operation, and more.
Painting in a museum: Read about the artist and learn more.
Plant or animal: Learn about species and breeds.
As CNet says, "Google Lens is turning into what Google Glass never was" when it comes to real-time augmented reality.
C) Bing Visual Search
And with Bing Visual Search, you can search for a specific element within an image without having to go through all the current hoops.
For example, say you're looking for kitchen decoration inspiration and an image attracts your attention. You click on a thumbnail result to get to the "Detail View." The overall décor is great, but you're particularly interested in that nice-looking chandelier. Wouldn't you love to know where you can get one just like it? With Bing Visual Search, now you can.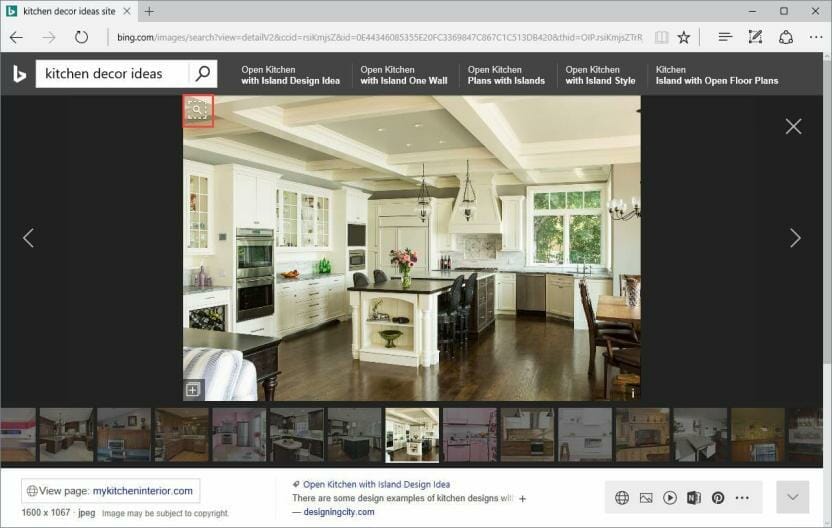 As per Social Media Today:
62% of Millennials are more interested in visual search capabilities than any other new technology
Images are returned for 19% of search queries on Google
There are over 600 million visual searches on Pinterest each month
Marketers can get the edge on competitors by jumping on the visual search trend in 2020 to draw customers and serve them the perfect product.
10. Social Media Stories.
First, Snapchat came out with the concept of "My Story," then Instagram and Facebook stories were introduced, and then YouTube unveiled their own story format: Reels.
To keep it all straight, here's a social media stories timeline: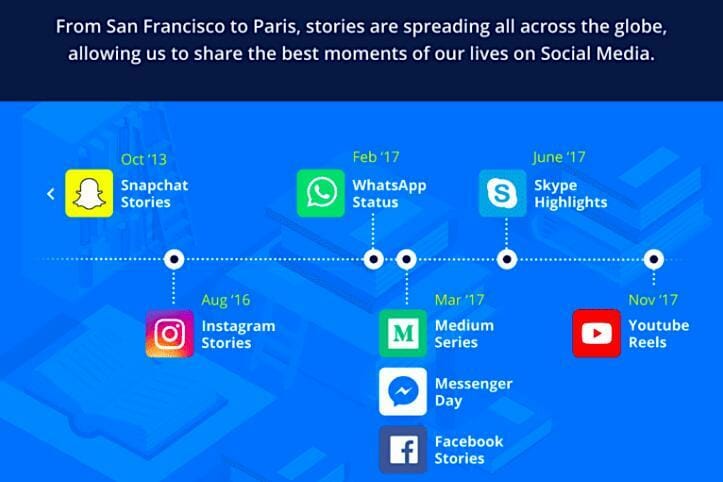 Since these types of stories disappear after a set period of time, this is a great opportunity for marketers to make good use of FOMO (fear of missing out).
The benefits of using social media stories include:
Increased brand awareness
Constant engagement with followers
Cost-effectiveness
Increased traffic to your web page
Opportunity to reach younger audiences
Get inspired by some of these ways to use social media stories:
Use polls within Instagram Stories
Add links to your social media Stories
Take advantage of Snapchat geofilters
Add location tags
Add mentions for other brands and your fans
Give live video a try when creating Stories
Invite followers to explore more with clear call-to-actions
11. Content Marketing Continues to Dominate SEO.
In November 2019, Google rolled out some major updates to its search algorithm. The updates included the new BERT system, which is designed to aid Google in its efforts to understand the natural language that people use in their search queries.
The advice from Google's John Mueller is that "rather than chase the latest SEO trends, it's more important to ensure a site has fast speeds, useful links, and well-written content."
In fact, content marketing is so important that 88% of B2B content marketers agree that creating content makes their audience view their organization as a credible and trusted resource:

Stats from Content Marketing Institute:
Content marketing costs 62% less than outbound marketing and generates 3x as many leads.
Content marketing has lower up-front costs and deeper long-term benefits than paid search.
615 million devices now use ad blockers, which means your ads are not being seen by as many people.
Small businesses with blogs generate 126% more leads than those without blogs.
Content marketing rakes in conversion rates 6x higher than other methods.
With Google continuing to value well-researched, regularly updated articles, many leading businesses will continue to invest heavily in content marketing throughout 2020.
That's a wrap on content marketing strategies you can't ignore for 2020
So, there you have it – our definitive guide to the 11 most important content marketing strategies you can't ignore in 2020.
As John F. Kennedy once said: "Change is the law of life. And those who look only to the past or present are certain to miss the future."
For anyone in digital marketing, change is an integral part of the job. You must keep looking ahead and strive to embrace new technologies, tools and strategies in order to gain an edge over your competitors.
I hope these content marketing trends for 2020 will help to influence your own content marketing strategies.
It's shaping up to be a big year for content as we look to gamify data and customer journeys, build genuine connections, and perhaps rebuild old ones. This helps us finally eradicate vanity metrics that so many have been chasing for too long.
Recommended Reading on JKFirstGuide.com: If you're looking to take the next step with your content strategy, check out my guides on how to start a blog and the best web hosting service to use this year.
You can contact us for more info through our WhatsApp Business Account
[su_button url="https://wa.me/2347043734714″ target="blank" style="stroked" background="#0cc30c" size="5″ id="WhatsApp2″]WhatsApp[/su_button]