Backlinks are integral to SEO. It goes without saying that if you want to seriously move the needle when it comes to improving your rankings, you must incorporate link building strategies into your plan.
Links are like the currency of the Internet. They're a vote of confidence from one website to another that tells Google and other search engines how authoritative your site is. And the more links your website receives from other high Domain Authority sites, the better your chances of ranking.
In fact, SEO professionals say that 75% of SEO is off-page (link building), and only 25% is from on-page factors.
What Are the Best Link Building Strategies?
But what are some sure-fire ways to obtain links?
And what is currently working for SEOs and link builders in 2020?
Whether you want to start a blog or make more money online with affiliate marketing, this guide will provide the 9 best link building strategies to incorporate into your marketing plans this year.
1.  Use Strategic Guest Blogging
More and more companies and marketers are embracing blogging.
And for good reasons: the benefits are great.
You might have heard of guest blogging, and this is probably one of the most common forms of building links right now. The concept of guest posting is easy, and it tends to be easier to figure out which sites to approach.
But if you've never heard of it, guest posting is pretty self-explanatory – finding other relevant websites and writing an article for them (or in collaboration with them). You'll often be allowed at least one backlink in return, either within the content or within the bio section at the bottom of the post.
According to HubSpot, businesses that blog generate an average of 97% more inbound links and 55% more site visitors. Guest blogging is likewise gaining popularity among blogging businesses.
But, how many of these companies are using guest blogging to their advantage? If you're strategic about it, you'll generate lots of authority links in the process.
Being strategic simply means that you set a clear goal from the very beginning. So, if you to drive more traffic to your blog, then your guest blogging efforts should be targeted at blogs that will send you traffic.
For example, if you want your guest post to rank in Google's top 10 results, consider getting your content published on blogs that are already ranking highly.
Since you want more links, look for blogs that are not only willing to accept a guest post, but also where the owner and readers will be likely to share that guest post on social media networks (while also encouraging others to do the same).
Yes before i forget, authority metrics like DA (Domain Authority) have their uses. But, the critical thing is to write for sites that are relevant to your website – or can be made consistent with a piece that bridges the gap between their niche and yours.
How do you find out what those blogs are?
Just go to Google and plug in the headline idea that you want to write about. Consider pitching your idea to the top resulting Google-friendly blogs for that keyword.
Guest blogging may be a great way to get links, but if you do it the wrong way, it can lead to the search engine giant penalizing your blog. Before writing a guest post for a specific site, you should first:
Study the blog's audience (get to know what they want)
Study the popular posts (get to know the type of content that gets shared the most)
Study the blog's user experience
Remember that when you understand the audience that you're writing for, it's a lot easier to create the content that will earn you links from that audience. I know of several marketing experts who built their businesses using the power of guest blogging.
For example Adam Enfroy,  who is one of the best marketing expert i have meet, started his blog in 2019 and have contributed more than 80+ guest post to different websites with high Domain Authority , made $80k last month and now have over 400,000 monthly readers just within a year.
So, what's your goal? Before you start looking for a blog to pitch, know exactly what you really want to achieve with your guest post. Then? Get strategic.
2 . Your existing network of contacts.
Are you or your company part of any professional, industry, or local association or organization?
Have you spoken or sponsored any industry events or conferences?
Do you have some go-to suppliers for your products or services?
Or long-standing clients?
All of these areas could be potential sources of links. And the links will, of course, have a degree of relevancy. You may be more reluctant to reach out to clients to ask for a link. However, your product suppliers could have a suitable "Useful Links" page, as for the associations or organizations you're part of.
3. Grow Your Personal Brand
One of the top link building strategies is growing your brand.
Your brand is you. In the book Designing Brand Identity, author Alina Wheeler says you should "launch internally first, then externally to key stakeholders."
This is true of personal branding, too. Begin with you. In a nutshell, your brand evolves from your thoughts, then begins to express itself externally.
When it comes to link building that works, recognize that as your personal brand grows, people will naturally link to you.
What do I mean by that? Let's pause for a moment here.
While different definitions might circle through the marketing world, a natural link is a link that's a) editorially earned, and b) organic in the context in which it appears. It's not part of a sponsorship or anything of the like. Oftentimes, a natural link is giving credit where credit's due–and it's something every pro blogger should be after.
And to earn that comes back to the quality of your content and your brand.
In a sense, your brand represents you, like my brand represents me. So, my definition of a brand is "your representative when you're not there." Jeff Bezos, the founder of Amazon, puts it similarly:
I've been marketing online for over 5 years now. And, throughout this time, one of the most effective strategies I used to grow my personal brand was consistent blogging. When you blog consistently, you get more attention.
Of course, public speaking is also powerful, because of the potential for personal connection that comes from seeing people physically, but blogging is my #1 strategy for positioning a brand.
So, if link building is part of your strategy, get serious about blogging. You'll get 97% more inbound links and that will also improve your search engine rankings.
4. Competitor Research
This can be really good if you have a very successful competitor who has been building links for a while, and you want to reverse engineer what they've been doing.
A good tool for using this is Ahrefs.
What I normally do is:
Make a list of the top 5 competitors (10 competitors if they have relatively small backlink profiles)
Plug each site into Ahrefs
Go into the "Backlinks" section
Filter for Link Type "Dofollow"
And extract a spreadsheet report of these links
Now, where some people make a mistake, is to reach out to each site and ask to guest post for them. However, you need to assess each of your competitor's links on a case by case basis. What did they do to get that link? What "link type" is it?
It can often be an opportunity to get a feel for the kind of content that is deemed valuable enough to link to – so this will come in useful for your content strategy going forward as well.
5. Replicate Best Links From Competitors
It's not enough to know where your competitors earned their links. The question is, how can you replicate their success in your own link building strategy?
While you're at it, you want to avoid getting links that would raise a red flag.
This is where social media comes in. If you want to connect with blogs and influential marketing experts, you've got to use social media.
In the SEO pyramid, if you want your links to be effective and improve your rankings, start with a strong base and build your way up.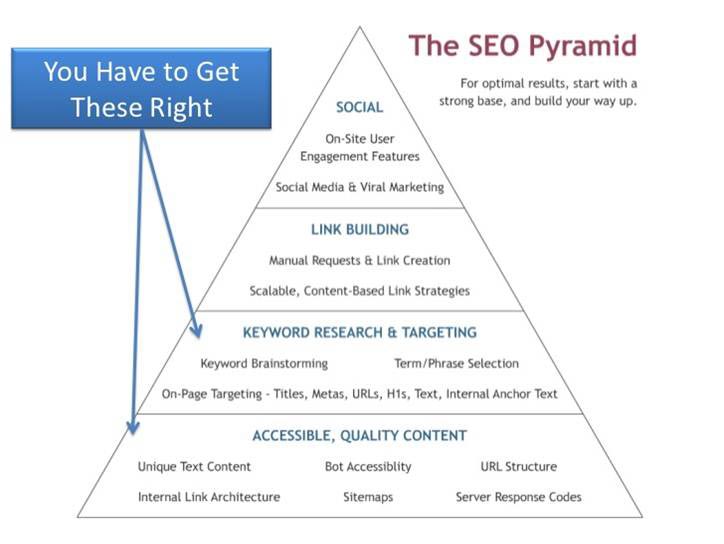 Replicating success is no longer a difficult task, because of the tools and resources that are available. The best links from your competitors are no longer hidden.
Once you've found these links, it's time to take advantage of them.
So, how do you know the best links? Well, there are lots of metrics, but the strongest are links from a site with high domain and page authority.
The anchor text used for linking to Copyblogger from Smashing Magazine's resource page is "copywriting 101: an introduction to copywriting" – that's natural.
6. Look out for Trends and Recent News.
Are there any "trends" or important news topics that you can piggyback off and create a content piece from?
Google Trends can be a good marker for seeing "what's hot," as well as social media. This is where you need to think less like an SEO, and more like a PR.
Think about what's current, or something which people will be talking about very soon – and create ideas which relate your niche to that topic.
For example, with everyone talking about Boris Johnson (the UK Prime Minister), Wired created this "techie" SEO piece, which discussed how he might be gaming Google's results with his PR campaigns.

And I'm sure a few SEO blogs picked up on this and started discussing it as well.
7. "Link Bait" Content
This is where you need to start getting creative with your content strategy. When it comes to "Linkbait" – you are essentially creating content which is created for the purpose of attracting or being more likely to build links to.
When executed perfectly, link bait content can go viral.
It may be directly related to your business and the kind of service/product you offer. But it may not be. However, just make sure it is logically related to your brand in some way.
This the content could hit on one or more of the following:
It's newsworthy
It's funny/sad/inspirational – or invokes some other emotion
Its extremely valuable (or a tool that can be used)
A very visual way of displaying content or data.
A good example of one I came across in another article was this piece which piggybacked off the success of the movie, Inception:
Source: inception-explained.com
it basically lays out and explains the plot of the film – which some of you may know, is thought to be one of the more thought-provoking plots in movie history.
It's not quite related to the brand who developed it (Together – which I now defunct). However, the brand was an app that allowed people to share photo albums privately.
Sharing memories, the movie was about going into people's memories and dreams – you can see the connection.
8.   Create Link Roundups
Writing about the law of persuasion and reciprocity, Brian Tracy, the New York Times bestselling author of Goals, said that no force can stop you from getting what you want in life.
In the same vein, if you want the right links, you've got to give first. Don't be selfish with your posts by linking to your internal pages only. Learn to link out to other blog posts that are useful.
If you want to stay off Google's radar and not get penalized when you're building links, then the only way out is through networking. To that end, a lot of bloggers do link roundups, because it's the simplest way to share what fellow bloggers have done and show them some appreciation.
Link roundups are a powerful method of networking and a great link building strategy.
According to Danielle Zeigler, "you get the attention of other bloggers while giving them some attention." There are popular roundup posts, which some bloggers have made a regular feature.
Link roundups (also called link love) are just lists of blog posts from bloggers – some you know and some you don't. It's a link building best practice because it goes beyond the links.
It works on the principle of reciprocity. In simple terms, reciprocity is the practice of getting a pleasant reward or act of kindness from someone to whom you've shown kindness. It's basically "give and take."
In a study to determine the power of reciprocity, the Massachusetts Institute of Technology discovered that reciprocity is a powerful persuasion tool. In other words, if you want people to hold you in high esteem, you've got to first show it by regarding them highly.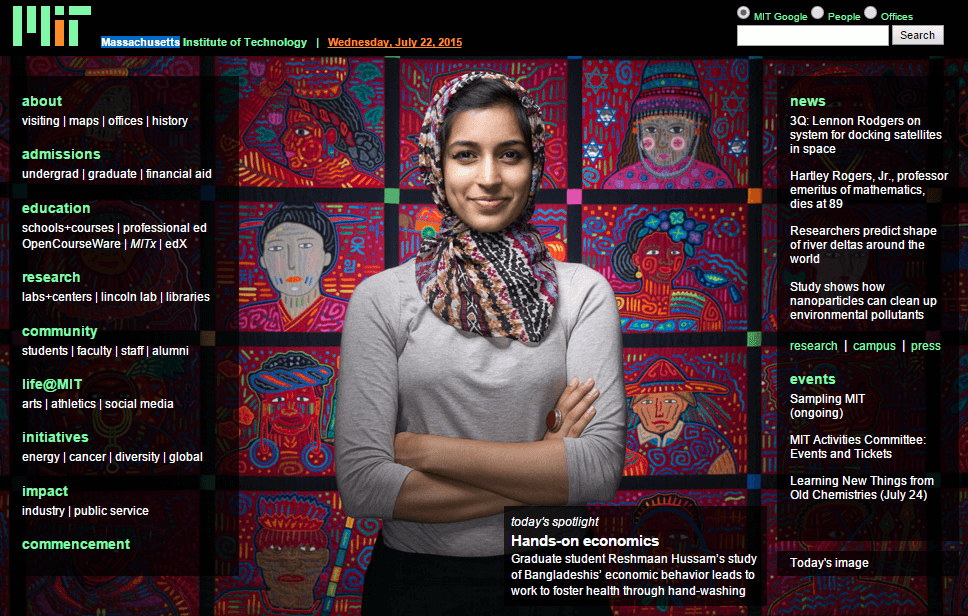 MoMA Studio recognizes that the quality of what you create will determine the quality of what you request. This means that if you create a link roundup post and reference authority blogs in a natural way, you can ask them to link back to you and are more likely to get a positive response.
So, how do you create link roundups?
First, find blog posts that are relevant to your topic. For example, if you want to compile a list of 50 blogs that deal with headline writing, you'd simply go to Google and try this search string:
intitle: roundup "YOUR KEYWORD"
While you're at it, you may want to search different variations of the word "roundup," because several bloggers and experts have their own favorite term:
Linky love
Tuesday tips
Link love
Friday's best (or another day of the week)
Mashups
Post awards
Weekly
Monthly
Roundups
May edition
Friday finds
Speedlinks
Best of
Top 10
You also want to pay attention to your traffic and pingbacks. It's possible that more blogs in your industry will be linking to your posts. When writing your roundup posts, start with the blogs that have sent you traffic.
Remember that when you do a roundup post, don't link solely to your internal pages. Site owners may not be inspired to link back to you, because you didn't use the principle of reciprocity.
Link to their posts and they'll be more likely to reciprocate by linking to your resource page.
9. Expert Round-Ups.
Ever seen those posts like "50 (Industry) Experts Share Their Thoughts On XXXX"?
That is an expert round-up and is often a brilliant way of attracting links, engagement, and traffic. And it does that primarily by stroking peoples egos.
Here's a crash course in how it's done.
Create a content idea for your industry or sector, which can be defined as a single question. Make sure its something that you'd be able to gather enough "influencers" (people with expert opinion) in your industry to provide a comment or paragraph.
Make a list of these influencers and reach out to them, asking to give their "tip" on some comment or their answer to a question.
Collect all this data from everyone and combine it into one piece. Make sure its constructed well and flows like a proper article. You'll be expected to link back to each of the experts.
Let them know when it gets published and get their help to promote the article. It's in their best interest to, as they're mentioned in the article.
A proportion of them will probably link to you. And at the very least they'll share it across social media – which only further increases its reach.
To get the creative juices flowing, here's an example of one which was used in my own link building niche.
The question posed to the experts was, "what was the best link you ever built?"
Link Building Strategies – Conclusion
Your website's link profile is one of the most crucial factors in how high it will rank in search engine results. Always remember that Google doesn't care so much about how many links you've got pointing to your web pages, but rather about the experience that you create for your users.
And this is by no means a comprehensive list of every single strategy you can use to build links. The reality is there are probably dozens more other than these.
The key take-home you should take from this is that most of these techniques have one core thing in common – leverage. If you have leverage, something that the other person at the end of the email recognizes, it gets them thinking and makes it that more likely that they'll give you a link.
Linkbuilding is one of the best SEO strategies out there. With the right SEO tools and blogging strategies, you'll be building Domain Authority in no time.
Our Services
We are the best company to improve your business.
First Guide is a software development & digital marketing company, that primarily focuses on client needs and strives to deliver result oriented solutions. We handle every project with great diligence and provide the best solution and ROI to boost business growth. We firmly believe that we succeed when our clients succeed. see our services below:
Web Development/Design
Mobile App Development
Digital Marketing
[su_button url="https://jkfirstguide.com/request-a-quote/" target="blank" style="stroked" background="#f01b0c" size="5″ id="Quote"]Request a Quote[/su_button]